POCD refers to difficult and disturbing intrusive thoughts regarding children.  Both men and women can have these difficult thoughts.
There is not an official diagnosis of POCD – Paedophile Obsessive Compulsive Disorder, rather, it falls under the umbrella of OCD and it's associated intrusive thoughts. But sometimes, labels such as POCD helps us to know what we are discussing.
The purpose of this page is to help you understand what is happening, point you in the right direction if you are looking for treatment or self help, and to provide you with some level of reassurance that you are okay.
Let me start by clearing something up for you. There is a stark difference between someone with POCD and a paedophile. A paedophile is someone who is sexually interested in children. Someone with POCD has no sexual interest in children and more than likely has a partner, husband or wife, but the person with POCD has unwanted, unwelcome intrusive thoughts regarding children. This is a very important difference.
---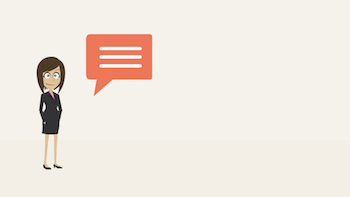 Overcome Intrusive Thoughts?
I have an online course that is available to start now
Find out more
---
What is POCD?
As already stated, it is not an official diagnosis, but the label is helpful for understanding. POCD stands for Pedophile Obsessive Compulsive Disorder, and consists of the following obsessions and compulsions.
Obsessions
These are your unwanted and unwelcome thoughts. It is very important for me to tell you at this point, you are not choosing to have these thoughts. The following are some examples, but this is not an exhaustive list.
Thoughts
Am I a paedophile?
Am I capable of harming children?
I'm a monster, I'm disgusting.
I'm a bad person.
Is there anything in my past that can explain this? This is a particularly tricky thought, and I think it is best for me to explain it under the compulsions explanation, as it straddles both.
Having these types of thoughts and images are extremely disturbing, and due to the nature of the thoughts, many people, maybe you, never tell anyone about it, or seek help. You have to remember that this is just another manifestation of OCD, it does not say anything about you as a person.
Compulsions
These are the things you do to help you cope with the thoughts.
You might keep searching in your mind for something to explain what you are now feeling. For example, you might go over things that happened when you were a kid, such as playing 'doctors and nurses', but instead of this neutralising your thoughts, you could now see it as evidence that something is wrong with you.
You might stay away from children, as you are concerned you present a threat.
You might have changed your behaviour around your own children, especially in terms of bathing and dressing.
POCD Treatment
You want the same style of treatment that you would get for OCD. The recommended treatment is CBT – Cognitive Behavioural Therapy, but I personally also recommend mindfulness and Acceptance and Commitment Therapy, that is why I include all 3 in my course.
How the different therapies will help you.
CBT will help by helping you to form more realistic appraisals of your thought processes. It shall also help you change behaviours that are not helping you. For example, if you have changed your behaviour towards your own children, or avoid children, CBT shall help to change this back for you.
Mindfulness and Acceptance and Commitment Therapy will help you to accept your thoughts for what they are; they are just thoughts.
I am no longer offering sessions (I'm a psychologist if you haven't read the about me page) but I do have an online course that you are very welcome to look at.