How to Stop Intrusive Thoughts
What is an intrusive thought?
Intrusive Thoughts are unwanted thoughts or images that you find distressing and/or disturbing. These unwanted thoughts are known as obsessions. Intrusive thoughts can also result in compulsions, which are the things you do to help you cope with the unwanted thoughts.
You may believe that they mean something bad about you as a person. This page is to help to show you what form they take, and that they are just thoughts and do not reflect on you as a person.
The page is very detailed, it's about a 20 minute read, but I have included a table of contents below to help you navigate your way. I make no apologies for writing such a long piece! I appreciate the fact that if you are new to intrusive thoughts, you might no longer recognise yourself and I wanted to give you as much information as possible in one place.
The aim of this article is to help to give you some distance between what you are currently thinking and feeling, in order that you can understand what is happening to you.
What I hope you will get from this page is
a clear understanding of what intrusive thoughts are
an understanding that you as a person have not changed, you have not suddenly become a bad person, capable of things that are difficult for you to think about, and
how to seek help
.
Table of Contents
Most people who arrive on this page are looking for information on treatment, so I shall start with information on how to stop intrusive thoughts.
Treatment for Intrusive Thoughts
If you have read about me, you shall know that I am a Dr of psychology who specialises in anxiety disorders. I work a lot with people who have disturbing thoughts and recommend the following type of treatment program.
Whether you choose to start my online program or work with another therapist, if you want to overcome intrusive thoughts you need to do the following;
Learn to accept your thoughts
Take the thoughts less personally
Take the fear out of your thoughts, and
Stop changing your behaviours
Learning to accept your thoughts
How to learn to accept your thoughts
I use mindfulness and acceptance and commitment therapy strategies to help you to accept your thought process. You have probably come across this phrase before 'accept your thoughts' so I shall take a second and explain why this is helpful.
Why is this important?
At the moment if you are suffering, you are not able to accept the thoughts as 'just a thought.' You are reacting to them as if they are real, or worried that you might act on the thoughts and cause some harm either morally, to yourself or to someone else. You probably have developed several ways to cope with your thoughts, which may include avoiding things or avoiding your thoughts.
Once you have been taught to accept them, with practice, the thoughts shall no longer mean anything to you. The reason why they keep popping into your mind at the moment, is that you shine a spotlight on them, trying to figure out what they mean, trying to avoid them and adopting various tactics to make sure you do no harm. You brain has decided 'this is something we need to pay serious attention to.'
Further Reading
Take the thoughts less personally
You need to be taught that the thoughts do not mean anything about you as you a person
Take the fear out of your thoughts
Having a emotional reaction to the content of your thoughts, keeps the unwanted thought alive in your mind. When you are able to let the thought come into your mind and your feelings are not affected, the thoughts start to lose their power.
Stop changing your behaviours
You might have changed the way you exist in world, in order to prevent you from causing some sort of harm (in relation to your thoughts.) for example
If you have intrusive thoughts regarding knives, you might have moved the knives in your kitchen, or
If you experience intrusive thoughts regarding children, you might avoid children parties, or are extra careful with how you look at a child, or are uncomfortable bathing and dressing children. or
If you have unwanted thoughts regarding your sexuality, you may avoid people, places or things that trigger your thoughts.
You need to learn to stop doing this, as even though the strategies that you have developed help you in the short term, they are not helpful long term, as they only serve to keep this cycle going.
Cognitive Behavioural Therapy, in addition to mindfulness based approaches, combined with relaxation training, will help you to achieve this and and all are included in my course.
Intrusive thoughts may be of a sexual nature, aggressive, religious, or anything that disturbs you. You could be heterosexual and obsessing that you are gay – HOCD. They can be a symptom of anxiety or Obsessive Compulsive Disorder OCD.
Or you might be a new mother (or father) and experiencing intrusive thoughts in relation to harming your baby.
We are going to look at what you can do to stop intrusive thoughts and images.
Most of the thoughts that stream through your mind each day are not invited by you, they just happen, but they mean nothing and you do not pay much attention. With intrusive thoughts, it can feel like they have taken over your life.
I'm a psychologist and specialize in anxiety disorders and am very familiar with the impact this can have on your life. I want to talk about intrusive thoughts in terms of how they can arise, the impact they have on you and what you can do to stop them.
Types of Intrusive Thoughts

I am going to list common intrusive thoughts that I have worked with over the years. I will probably forget some, but the list will give you an idea of what type of unwanted thoughts you can get.
Before you continue reading, you should note, that you might experience an 'anxiety spike' when you are reading through the different types of thoughts. You might want to jump off the page and stop reading to avoid the uncomfortable emotions that you experience.
This is okay. It does not mean that you are doing something wrong, it just means that anxiety is getting activated when a type of thought process is triggered. If you normally cope with your unwanted thoughts by avoiding anything you think may trigger them, you shall probably experience an anxiety spike.
Sexual thoughts that are disturbing
These can include violent sexual acts, sex with inappropriate people or things, questioning your own sexual identity or any thought of a sexual nature that you find disturbing.
These type of thoughts can be extremely distressing as arousal is usually involved. Even though you have not carried out the act, the thought of it may cause you to feel aroused.
This does not mean that it is true, it is a normal physiological response.
However, most people with these types of thoughts, mistakenly believe that if they experience arousal that this must mean that the thoughts are true.
---
Would you like my help?
---
Stop Intrusive Thoughts
I have an online course that is available to start immediately
---
Intrusive Thoughts regarding children
These types of intrusive thoughts are extremely distressing as you may be having unwanted thoughts that you could harm a child in some way. This can include unwanted thoughts that you could cause harm to your own child.
video taken from my online course
Read more on unwelcome thoughts regarding children and also POCD

Aggressive thoughts that disturb
These may involve causing harm to yourself and/or others. Again, these thoughts are distressing as they may involve the fear that you may hurt someone, even though you have probably never hurt someone in your life.
video taken from my treatment program
It can include an impulse to be aggressive to someone verbally or causing physical bodily harm.
Religious thoughts that disturb
These include, inappropriate sexual thoughts regarding religious people or figures. Swearing during prayer or worship. Strong urges to act inappropriately during services.
Most people that I work with find it difficult to see these as harmless thoughts. They are more than likely to see them as some sort of sign that something must be wrong with them to have such thoughts.
Or even start to believe the thoughts – "Why would I be having them if I haven't done ……..?" They are just thoughts.


Intrusive Thoughts regarding your sexuality identity
Many people have unwanted intrusive thoughts that make them question their sexual orientation. This is not the same as someone who knows that they are attracted to the same sex. If you have intrusive thoughts regarding your sexual orientation, you still are
heterosexual, but due to the thoughts, you may begin to suffer with doubts. It is known as Homosexual OCD and I have a detailed post on HOCD here.
Intrusive Thoughts regarding your relationship
You might have that you obsess about your relationship. If you experience this type of intrusive thought, it has nothing to do with the quality of your relationship or how suitable your partner is for you.
Rather, the thoughts you have about your relationship are to do with the obsessions and compulsion that occur within Relationship OCD.
Intrusive Thoughts regarding family members
These can include thoughts relating to;
kissing members of your own family.
Unwanted sexualised thoughts regarding family members.
Intrusive Images of family members, for example, naked.
Worried about thoughts such as "What if I am attracted to my sister, my brother?" etc.
Intrusive Thoughts about death
This can include being constantly worried about death, that your heart could give up at any given time. It can also include distressing images of death, either you own or someone you care about.
Needing certainty around safety issues
It is normal to worry about your kids and family when they are not with you but you might find that you worry excessively and experience intrusive thoughts and images in relation to their safety. These can include
Thinking that they have had an accident when you have no real reason to think this.
Thinking that they could come to harm or hurt themselves.
These type of thoughts may make you seek reassurance regarding their safety. You might tell people you care about to send a message or call you when they reach their destination or to message when they are leaving to come home.
The time that they are away you could experience intrusive thoughts or images regarding their safety. This will stop when you get the reassurance of a message or a phone call or see them arrive home.
If you experience this type of unwanted thoughts, you might want to restrict your kids activity to reduce the chances that they could have an accident. You might not want them playing certain sports or it could be difficult for you if another parent said they would drive them to an activity.
Unfortunately this means that your kids activities could be reduced or family members may not be happy always having to "check in" with you. You need this to happen to give you ressurance and to reduce the anxiety that you feel.
Before you start getting upset with yourself, you have to remember that, at the moment, you are doing the best you can with your intrusive thoughts, and with the right treatment, you can get over this.
Are Intrusive Thoughts Normal?
In a word, yes! Everyone gets intrusive thoughts, I get them. The problem is not in the thought itself, but rather what you do with the thought.
For example, if I get a random thought that I could do something that I consider bad, if I just carry on with what I am doing and pay no attention, I won't be bothered by the thought.
Whereas, if I start to wonder why I got the thought, what does it say about me, what if I carry it out? Then I am adding 'meat' to the thought. I am started to create a narrative in my brain.
The only difference between an intrusive thought that pops into your head and then leaves, and an intrusive thought that is distressing, is how you respond to it.
Why are my Intrusive Thoughts about 'bad things'?
I think the best way for me to answer this, is to do it in two parts;
what things are important to you, and
how much attention you pay to the thought.
Intrusive thoughts latches on to the things that are important to you. For example, I adore animals, if the thought popped into my head that I could harm an animal this would certainly grab my attention, as it would shake my values to their core.
I could have several uninvited thoughts in my head, but most will go unnoticed. The ones that go against my core values, will stick out from the rest. I mentioned at the start of this article that we all have these types of thoughts, but some we pay more attention to than others and what values you hold, can play a role in this.
If you get an unwanted thought that goes against your core values, you will probably feel something, such as fear, disgust or alarm. These strong negative emotions makes the thought appear stronger than it really is.
So to answer the first part of why the thoughts are about bad things, it is important to note that it is different from person to person. It is what you consider bad; what would attack your core values.
Another person could have the thought about harming animals, and it might slip under the radar for them, as they might be into hunting, and therefore not get the same fear response that I would get in relation to an animal being hurt so this thought may never become intrusive for them.
To finish answering why the thoughts are about bad things, you also need to attend to them. When I say 'attend to them' it is sort of like planting a flower, if you leave it alone, it will die and wither, but if you tend to it, water it and feed it, it will survive and flourish.
Once a thought strikes your core values, if you leave it alone, it will wither and die, but if you pay attention to it; think about it, analyse, give it special attention amongst all the other thoughts, it will become stronger.
Hence when I am working with people with Intrusive Thoughts, my aim is to get them to disregard the thought and not add fuel to the fire, or maybe I should say fertiliser to the soil to continue with the flower example.
The important point to note is that it is not the thought that is the problem, rather the problem arises with what you do with the thought, how much you feed it.


Urges and intrusive thoughts
The urges are exactly the same as the thoughts, they are both a symptom, in that they fall under the umbrella of obsessions. An urge is an obsession.
Typical urges experienced in OCD and Intrusive Thoughts
Touch someone inappropriately
Want to kiss someone, this can include kissing someone that would seem inappropriate, such as members of your own family, members of the same sex (if you are heterosexual)
to hurt someone that you care about
To confess to something that you haven't done
The urges that you get depend on what you hold dear; what you value most. Intrusive Thoughts, including the urges that you get, tend to go after your value base – the things that you would never do.
Urges can also include the urge to carry out a compulsion, e.g. If you get the thought that you could hurt someone else, you might have the urge to remove all implements that could cause harm.
Or if you falsely believe that you are a bad person and have done something bad, you might have the urge to confess.
Are the urges different than the thoughts?
No, both the urges and the thoughts are in fact obsessions.

How to manage urges that come from having Intrusive Thoughts.
There are different treatment models, but I find that using Acceptance and Commitment Therapy (ACT) works well for managing urges. ACT is included in my online course.
The problem arises when you pay too much attention to the urge. For example, lets say you are very religious and had the urge to shout out something obscene during your religious service.
The more you focus on this urge the stronger it becomes. This is because you are paying attention to it, giving it some importance.
A contact with a trigger can create an urge, for example, if you already have experienced intrusive sexualised thoughts with someone that you consider inappropriate, you might be in their company and experience an urge to touch them or kiss them.
This does not mean that you are being immoral in any way, it just means that something has triggered your intrusive thoughts. Remember your intrusive thoughts will go after those things that you hold dear and value most.


---
Would you like my help?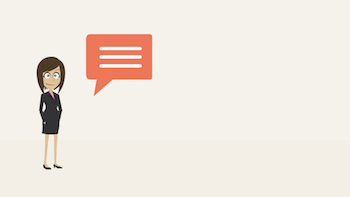 Overcome Intrusive Thoughts
I have an online course that is available to start now
---
Intrusive Thoughts have both obsessions and compulsions
Intrusive Thoughts are part of OCD and have both obsessions and compulsions. The obsessions are the unwanted thoughts and images in your head, relating to the particular type of intrusive thoughts that you get and the compulsions are the things you do to try to cope with the thought.
---
---
I will give some examples, I have not included HOCD in this list as I have detailed the obsessions and compulsions in relation to HOCD here
Obsessions
In relation to harm
What if I hurt someone?
What if I stab someone?
In relation to children?
What if I hurt my child?
What if I look at them wrong?
Am I a paedohpile?
In relation to God?
What if I say something inappropriate?
Thoughts that you consider offensive and disturbing
Compulsions
The compulsions fall into two categories
Overt
Those that I could see if I where with you, such as removing knives, or avoiding a kid's birthday party, asking for reassurance, and
Covert
The things you do that I would not be able to see, such as analysing everything inside your head
In relation to harm
Moving knives etc out of your reach
Analysing your thoughts in your head
Avoiding people in case you are capable of something bad
In relation to children?
Not changing or undressing your child
Avoiding being around children
In relation to God?
Avoiding church services
Penance for your thoughts
I appreciate the above is only a short list but it is to give you an idea what I mean when I talk about obsessions and compulsions and I shall give you some worked examples now.
Examples of how obsessions and compulsions work together
An important point to note before you read the following examples, if you recognise yourself in any of the scenarios, that does not mean that you are a bad person; you are having intrusive thoughts. The following article might be useful to read when you finish this page; Am I a bad person for having intrusive thoughts?
Obsessions and compulsions in relation to harm
Harm towards others
Example: Sitting in a room and notice the "tie back" on the curtains and suddenly think "I could strangle someone with that." Thoughts and images relating to this are the obsessions. They usually come in relation to people that you care about and would never want to harm in any way.
In order to make sure that you never hurt the people that you love, you might remove the 'tie back' from the curtains and store it away. You could also remove anything that is 'rope like' that could be used to cause harm to others – just in case.
You could also try to reassure yourself, by going over all instances in your head, looking for evidence that either you would never hurt the people you care about, or are indeed capable or causing harm.
Removing the tie backs and the analysis inside your head, are the compulsions. They serve to sort of 'neutralise" the difficult thoughts you are having and you carry them out to protect the people that you love, and to make sure you never carry out your thoughts.
Harm towards yourself
Having intrusive thoughts about causing harm to yourself is different from suicidal thoughts. Suicidal thoughts are when the person wishes to end their life. If this is you, this page is not suitable for you and there are a list of contact numbers here.
If you are having intrusive thoughts about harm relating to yourself, you could well have a good life and are happy enough and have no intention of wanting it to end, but still the thoughts persist.
Example: Standing waiting on a train and think "I could jump off just as the train approaches." This is an unwanted intrusive thought about harming yourself. You might start to worry, is there something wrong with me, what type of person am I, that I could do that to my family? These are the obsessions.
If you keep having these thoughts, you might stop using the train and find another mode of transport, or stand well back from the train tracks. These are the compulsions you carry out to keep yourself safe, just in case you cannot resist the urge to jump.
Obsessions and compulsions in relation to religion.
Example: Unwanted random thoughts such as those mocking God, mocking your religious beliefs, involving the devil, or any form of worship that goes against you and your beliefs. These obsessional thoughts can shake you to your core and of course, you will do something to try to restore your faith, or to protect others in your congregation (if you believe the thoughts.)
You might start to pray more than usual to cleanse yourself of the thoughts. You might falsely believe that you have sinned and seek some sort of repentance or you might
avoid all places of worship falsely believing that you do not belong or that you could offend other church members. These are the compulsions.
In this example, when the obsessions and compulsions work together, you not only doubt your faith, but could lose your Church as you might be too scared to attend.
Obsessions and compulsions in relation to difficult sexualised thoughts.
Example: Out with all your family and suddenly think about sex with a family member. This is an unwanted intrusive thought. It could be a nice sunny day and you are
having a family BBQ in the garden and you notice them wearing shorts and a T shirt. Later, when someone suggests you all go to the beach, you might be so frightened that you will look at them inappropriately that you do not go to the beach.
Obsessions and compulsions working together like this, not only make you feel disgusted and ashamed of yourself, but can make you miss out on family life.
Obsessions and compulsions in relation to children.
Example: Tucking your child into bed and night and notice the thought "I could smother her with the pillow." If you get thoughts like this enough, you will naturally start to obsess on them. As I mentioned above, unwanted intrusive thoughts, especially involving harm are usually about the people that you love and care about and would never hurt.
In order to keep your child safe, you might ask your partner to tuck them into bed as you do not consider yourself safe to do it as the thoughts keep coming when you see the pillow. These changes in your behaviour are compulsions and when working together with the obsessions can make you miss out on previously enjoyable activities with your children.
Further Reading: Compulsions make your intrusive thoughts worse
How do Intrusive Thoughts start?
Take a moment and think about the different kinds of thoughts that can wander through your mind. If you find yourself in work, at a meeting and your mind wanders onto "Did I turn the dishwasher on….What will I have for dinner…?" you will not pay too much attention to this.
However, if you are going about your daily business and a thought of a sexual nature that you consider disgusting or obscene pops into your head, you will pay this serious attention as it will not be just neutral.
By not neutral I mean, it will probably make you feel something in your body.
You might feel anxious, embarrassed, feel your face go red, screw your face up as if somehow you can shake the thought. You basically get a small stress response the first time it happens. So what does this do? This feeling of anxiety in combination with the thought, might be enough for your brain to mark this as a threat.
Read more on how thoughts become intrusive thoughts
---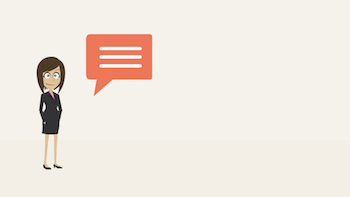 Overcome Intrusive Thoughts?
I have an online course that is available to start now
Find out more
---
Stress Response, Threats and Intrusive Thoughts
Our brain stores potential dangerous situations for us, we want it to do this. For example, the first time you place your hand on the ring of your new stove and feel that burning pain shoot through your fingers, hand and all the nerve endings up your arm, your brain takes a note of this.
In doing so, the next time you go to place your hand on the stove, your brain matches up the image of the stove with danger and pain and this hopefully stops you from repeating it. Your brain has detected the stove as a 'threat' – something that can cause your harm and therefore you need to be protected from it. Your brain gives you an automatic feeling of fear the next time you go to touch it, which is a good and helpful thing.
It is not so helpful though, when you brain does something similar for thoughts that have been marked as possible 'threats.'
What has this got to do with intrusive thoughts? A lot really.
When you first start having intrusive thoughts and it makes you feel something in your body, anxious, nervous, fear, shame, your brain matches the thought with the feeling.
If you are a visual person, your intrusive thoughts may also be intrusive images. In this case, your brain can make a stronger link between the thought, image and feeling you get in your body, but instead of getting fear (as I mentioned in the hot stove example above) your brain gives you anxiety.
There is an important difference between fear and anxiety, that I explain in the video below. In a nutshell fear is where there is a clear, tangible danger, such as the stove. Anxiety is where there is no danger there, it is more of an anticipated danger that comes from your thought processes.
The more you have the thought, the more times you feel anxious because of this, the more your brain learns, and I shall explain this now.
Neurons that fire together, wire together
You might have come across this saying before and I shall explain it in a way that hopefully makes sense! Your brain learns from repeated practice or repeated experiences.
For example, if you want to learn to drive a car, you are not ready for Formula One the first time you get behind the wheel. That's because your brain has yet to create a little pathway in relation to driving – think of a pathway of an instruction manual for now.
The more driving lessons you have, the bigger this instruction manual becomes in your brain – the pathway is getting developed. With every driving lesson that you have, neurons are firing in your brain, signals are getting sent, until the instruction manual – the pathway is complete.
This is an important bit. When the pathway is complete, you can drive on automatic pilot, it is very different from your first lesson when you had to think about everything, now you just get in the car and drive.
The point I was trying to make in a round about way, is that your brain learns from repeated practice and experience, and can do exactly the same if you 'practice' your intrusive thoughts enough.
If you keep worrying about the thoughts in your head, trying to analyse, and keep feeling anxious, this like a practice, a repeated experience, and your brain learns, and eventually a pathway is created and your thoughts can come automatically.