ERP – Exposure Response Prevention helps treat all types of Intrusive Thoughts. I am asked about a lot, so I thought I'd write an article to help explain the concepts and how they will help you.
This article is useful for all types of intrusive thoughts.
When people ask me about ERP, the first thing I noticed is that they are looking for a therapist to specialise in ERP; you need to undertake CBT – Cognitive Behavioural Therapy, as Exposure Response Prevention is included in CBT.
You can read more about CBT for Intrusive Thoughts here.
What is Exposure Response Prevention?
Instead of avoiding your thoughts, ERP is facing your thoughts without undertaking any compulsion.  I am going to explain this to you properly now.
Intrusive thoughts are part of OCD.  Sometimes people get a little confused by that when they see OCD as just hand washing and checking.  Or you might think that with intrusive thoughts that you do not carry out compulsions, but they will be there.
The thing about intrusive thoughts is that it is not the initial thought that makes you suffer; it is what you do with the thought inside your head and what you do next that makes you suffer.  Let me explain.
Let's say you were cooking dinner with your partner and holding a knife, and you had the thought, "I'd stab him."  Undoubtedly this will not make you feel good, but if you could carry on cooking dinner, the thought would lessen.
However, if you started analysing the thought while you were cooking, you could become more aware of the knife and start to feel really bad.  You might question where the thought came from.  If the thought stays with you, you might add meat to the initial thought by thinking, "am I a bad person? Do I not love my partner? Am I really capable of hurting someone?"
Over time you might start to avoid cooking or cooking when someone is present, or you might put the knives out of harm's way.
These things – the additional thoughts, the change in your behaviour that starts to cause the problem, and it is this that makes you suffer.
I just used intrusive thoughts relating to knives as an example, but the example and the rest of this article apply to all forms of intrusive thoughts.
All the thoughts are obsessions, and the things you do, such as not cooking with another person, are compulsions.  Hopefully, I've explained it in a way that you might be open to the idea that the thought in itself is not the problem; rather, the problem is what you do next.
Exposure Response Prevention helps with the obsessions and compulsions and is part of Cognitive Behavioural Therapy – CBT.
How does ERP help?
ERP helps you by getting you to gently expose yourself to your thoughts instead of avoiding them and facing your thoughts without carrying out compulsions or avoidance.
First, you will be taught how to manage anxiety, as your anxiety levels may increase when you start to change how you respond to your thoughts.  Your anxiety may not increase as I have seen clients of mine change dramatically once they are sure what is happening to them is just intrusive thoughts and not that they can do bad things.
You will then be encouraged in a systematic way to react to your thoughts differently, by not carrying out compulsions, for example, not changing your behaviours. I am going to break this down a bit so you can see the benefit of doing this.
At the moment, if you have an intrusive thought, you more than likely will have an increase in anxiety, and it is this increase in anxiety that will make you want to do something to help with your thought.  When I say 'do something,' I mean engage in a compulsion, such as seeking reassurance, analysing the thought inside your head, or putting knives out of your way.
This is understandable as we do not like to feel uncomfortable sensations and do everything we can to get rid of the uncomfortable emotion.  You might engage in compulsion as you are afraid of the thought (this is the anxiety you feel.)
For example, if you thought you could stab someone while holding a knife, you might start to avoid knives; with ERP, you will be encouraged to see that you are as safe around knives as you were before.
Or if you are having intrusive thoughts around children and maybe avoid bathing or changing your child, with ERP, you will be encouraged to face the thought, and take the fear out of it, without changing your behaviours, i.e. you will be encouraged to bath and change your child as normal.
ERP helps with HOCD as you will learn to allow your intrusive thoughts regarding your sexuality to come without carrying out compulsions such as checking you are still attracted to members of the opposite sex.
With ERP, you learn to face your thought until the anxiety goes – this is where the exposure in ERP comes from, and the response prevention is where you do not carry out the compulsions, as it is the difficult thoughts and what you do next (carry out compulsions) that is the problem.
---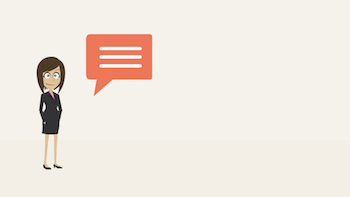 Would you like my help?
Overcome Intrusive Thoughts?
I have an online course that is available to start now
Find out more
---
Further Reading
Am I a bad person for having intrusive thoughts