This is a very long and detailed article on anxiety and its purpose is to not only explain anxiety to you, but show you how to choose the correct treatment based on your own symptoms of anxiety.
I will be talking to you about the cause of your anxiety, the symptoms of anxiety and shall also cover anxiety treatment and self help. If this is your first time on my site, my name is Elaine (I'm the psychologist behind MoodSmith) and had anxiety myself in the past.
This page will talk about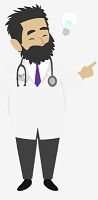 Your brain and the different pathways that create anxiety,
How your brain learns to be anxious,
Your symptoms and where they come from,
The various treatments available for anxiety, and how to select the best anxiety treatment for you.

Read more on the following conditions – each have a separate page
More information on Anxiety