How to Stop Intrusive Thoughts
What is an intrusive thought?
Intrusive Thoughts are unwanted thoughts or images that you find distressing and/or disturbing.  You may believe that they mean something bad about you as a person.  This page is to help to show you what form they take, and that they are just thoughts and do not reflect on you as a person.
Table of Contents
Intrusive thoughts may be of a sexual nature, aggressive, religious, or anything that disturbs you.  You could be heterosexual and obsessing that you are gay – HOCD.  They can be a symptom of anxiety or Obsessive Compulsive Disorder OCD.
Or you might be a new mother (or father) and experiencing intrusive thoughts in relation to harming your baby.
We are going to look at what you can do to stop intrusive thoughts and images.
Most of the thoughts that stream through your mind each day are not invited by you, they just happen, but they mean nothing and you do not pay much attention. With intrusive thoughts, it can feel like they have taken over your life.
I'm a psychologist and specialize in anxiety disorders and am very familiar with the impact this can have on your life. I want to talk about intrusive thoughts in terms of how they can arise, the impact they have on you and what you can do.
Are Intrusive Thoughts Normal?
In a word, yes! Everyone gets intrusive thoughts, I get them. The problem is not in the thought itself, but rather what you do with the thought.
For example, if I get a random thought that I could do something that I consider bad, if I just carry on with what I am doing and pay no attention, I won't be bothered by the thought.
Whereas, if I start to wonder why I got the thought, what does it say about me, what if I carry it out? Then I am adding 'meat' to the thought. I am started to create a narrative in my brain.
The only difference between an intrusive thought that pops into your head and then leaves, and an intrusive thought that is distressing, is how you respond to it.
Types of Intrusive Thoughts
Before you continue reading, you should note, that you might experience an 'anxiety spike' when you are reading through the different types of thoughts.  You might want to jump of the page and stop reading to avoid the uncomfortable emotions that you experience.
This is okay.  It does not mean that you are doing something wrong, it just means that anxiety is getting activated when a type of thought process is triggered.  If you normally cope with your unwanted thoughts by avoiding anything you think may trigger them, you shall probably experience an anxiety spike.
Sexual thoughts that are disturbing
These can include violent sexual acts, sex with inappropriate people or things, questioning your own sexual identity or anything thought of a sexual nature that you find disturbing.
These type of thoughts can be extremely distressing as arousal is usually involved. Even though you have not carried out the act, the thought of it may cause you to feel aroused.
This does not mean that it is true, it is a normal physiological response.
However, most people with these types of thoughts, mistakenly believe that if they experience arousal that this must mean that the thoughts are true.
---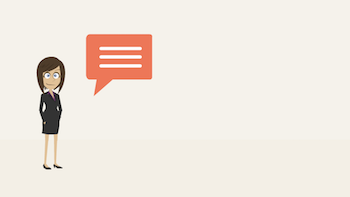 Overcome Intrusive Thoughts?
I have an online course that is available to start now
Find out more
---
Intrusive Thoughts regarding children
These types of intrusive thoughts are extremely distressing as you may be having unwanted thoughts that you could harm a child in some way.  This can include unwanted thoughts that you could cause harm to your own child.
video taken from my online course
Read more on unwelcome thoughts regarding children and also POCD
Aggressive thoughts that disturb
These may involve causing harm to yourself and/or others. Again, these thoughts are distressing as they may involve the fear that you may hurt someone, even though you have probably never hurt someone in your life.
video taken from my treatment program
It can include an impulse to be aggressive to someone verbally or causing physical bodily harm.
Religious thoughts that disturb
These include, inappropriate sexual thoughts regarding religious people or figures. Swearing during prayer or worship. Strong urges to act inappropriately during services.
Most people that I work with find it difficult to see these as harmless thoughts. They are more than likely to see them as some sort of sign that something must be wrong with them to have such thoughts.
Or even start to believe the thoughts – "Why would I be having them if I haven't done ……..?" They are just thoughts.
Intrusive Thoughts regarding your sexuality identity
Many people have unwanted intrusive thoughts that make them question their sexual orientation. This is not the same as someone who know that they are attracted to the same sex. If you have intrusive thoughts regarding your sexual orientation, you still are
heterosexual, but due to the thoughts, begin to suffer with doubts. It is known as Homosexual OCD and I have a detailed post on HOCD here.
How do they start?
Take a moment and think about the different kinds of thoughts that can wander through your mind. If you find yourself in work, at a meeting and your mind wanders onto "Did I turn the dishwasher on….What will I have for dinner…?" you will not pay too much attention to this.
However, if you are going about your daily business and a thought of a sexual nature that you consider disgusting or obscene pops into your head, you will pay this serious attention as it will not be just neutral.
By not neutral I mean, it will probably make you feel something in your body.
You might feel anxious, embarrassed, feel your face go red, screw your face up as if somehow you can shake the thought. You basically get a small stress response the first time it happens. So what does this do?
---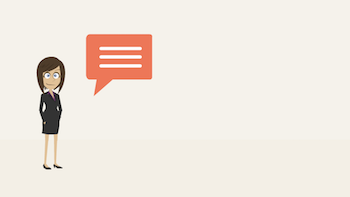 Overcome Intrusive Thoughts?
I have an online course that is available to start now
Find out more
---
Stress Response and Intrusive Thoughts
Our brain stores potential dangerous situations for us, we want it to do this. For example, the first time you place your hand on the ring of your new stove and feel that burning pain shoot through your fingers, hand and all the nerve endings up your arm, your brain takes a note of this.
In doing so, the next time you go to place your hand on the stove, your brain matches up the image of the stove with danger and pain and this hopefully stops you from repeating it.
What has this got to do with intrusive thoughts? A lot really.
When you first start having intrusive thoughts and it makes you feel something in your body, anxious, nervous, fear, shame, your brain matches the thought with the feeling.
If you are a visual person, your intrusive thoughts may also be intrusive images. In this case, your brain can make a stronger link between the thought, image and feeling you get in your body – the stress response.
Neurons that fire together, wire together
You might have come across this saying before. What it means, in the context of this post, is that we can create (sort of like hard wiring) a path in our brain where the thoughts, images and how you feel in your body all connect.
If they all become connected, almost anything can then act as a trigger.
Whatever your disturbing intrusive thought is, everyday occurrences can cause a reaction.
For example, if you keep thinking that you are going to cause harm to yourself or others, you might be cooking dinner as normal, and take a knife out of the block and the knife may act as a trigger for your thought.
The vicious circle continues and expands. Now you become afraid of knives and what you might do. None of these thoughts means that you have done or are going to do anything
Treatment for Intrusive Thoughts
If you have read about me, you shall know that I am a Dr of psychology who specialises in anxiety disorders.  I work a lot with people who have disturbing thoughts and recommend the following type of treatment program.
Whether you choose to start my online program or work with another therapist, if you want to overcome intrusive thoughts you need to do the following;
If you are looking to overcome Intrusive Thoughts, have a look at my course to help you View Course
Learn to accept your thoughts
I use mindfulness and acceptance and commitment therapy strategies to help you to accept your thought process.  You have probably come across this phrase before 'accept your thoughts' so I shall take a second and explain why this is helpful.
At the moment if you are suffering, you are not able to accept the thoughts as 'just a thought.'  You are reacting to them as if they are real, or worried that you might act on the thoughts and cause some harm either morally, to yourself or to someone else.  You probably have developed several ways to cope with your thoughts, which may include avoiding things or avoiding your thoughts.
Once you have been taught to accept them, with practice, the thoughts shall no longer mean anything to you.  The reason why the keep popping into your mind at the moment, is that you shine a spotlight on them, trying to figure out what they mean, trying to avoid them and adopting various tactics to make sure you do no harm.  You brain has decided 'this is something we need to pay serious attention to.'
Take the thoughts less personally
You need to be taught that the thoughts do not mean anything about you as you a person
Take the fear out of your thoughts
Having a emotional reaction to the content of your thoughts, keeps the unwanted thought alive in your mind.  When you are able to let the thought come into your mind and your feelings are not affected, the thoughts start to lose their power.
Stop changing your behaviours
You might have changed the way you exist in world, in order to prevent you from causing some sort of harm (in relation to your thoughts.)  for example
If you have intrusive thoughts regarding knives, you might have moved the knives in your kitchen, or
If you experience intrusive thoughts regarding children, you might avoid children parties, or are extra careful with how you look at a child, or are uncomfortable bathing and dressing children. or
If you have unwanted thoughts regarding your sexuality, you may avoid people, places or things that trigger your thoughts.
You need to learn to stop doing this, as even though the strategies that you have developed help you in the short term, they are not helpful long term, as they only serve to keep this cycle going.
Cognitive Behavioural Therapy, in addition to mindfulness based approaches, combined with relaxation training, will help you to achieve this and and all are included in my course.