3 brains; 3 pathways to anxiety.
Where do you feel anxious?
KNOW YOUR CAUSE
Different parts of your brain, results in different experiences of anxiety.
Do you mostly feel anxiety for no reason?
Or maybe in the same situations, such as giving a presentation, going shopping, or meeting new people?
Maybe you are troubled with worry, racing thoughts, or intrusive thoughts?
I FEEL ANXIOUS
for no reason
read about your reptilian brain
in the same situations
read about your mammalian brain
in my thoughts and worries
read about your thinking brain
You were not born anxious
You had to learn to be anxious
---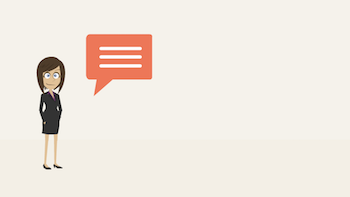 Start with a test
Anxiety Test
Panic Disorder Test
---
For those of you that don't know me, I am a
Dr of Psychology
, who specialises in anxiety (on a personal level, I have had anxiety and know the joys of panic attacks!)You can
read about me here.
Your brain is captain of your ship.  And more than likely, you have never read the instruction manual.

This instruction manual is very important, otherwise your brain may be steering you places that you don't want to go. Tweet this
Think of your brain as having evolved in three stages.
It is important that understand all three, as they work together to give you anxiety!

Your reptilian brain
This was the first part of your brain to evolve.
It manages things that you don't have to think about, unconscious processes such as breathing, temperature and the fight or flight response (for those of you that have panic attacks, you have probably already read about the stress response.)

This is your survival instinct

It always watches out for you, but can over react to day to day things
Your reptilian brain was the first part of your brain to evolve.  It is very basic, it doesn't think, and acts on an instinctual basis.
Can it kill me or will I kill it?
Although it can get you into trouble in terms of anxiety, it is a very useful instinct to have.
If you are in danger, your brain reacts instantly, rather than relying on the slower, more intelligent part of your brain, where you would have to stop and think what to do.
There is not time to weigh up all your options and decide the appropriate course of action if you have just stepped out in front of a bus.
This part of your brain is always on guard for you, even though you are not aware of it.  Everywhere you go, it keeps an eye on potential danger.
It regulates things that you do not have to even think about, like your heart rate, and the fight or flight response.
It can however, protect you a little too much, as it really can't tell the difference between a real danger or you just mulling over a real danger in your head.
In order to recover from anxiety, that occurs for no reason, you have to learn to calm down your instinctual reactions.
What does it feel like?
To give you an idea of what this part of your brain can do, think of maybe having a really scary dream.  When you wake up, even though you know it was just a dream, your heart is still pounding, you might be sweating, and turn the light on 'just in case.'
You could well have very intense physical feelings watching a scary movie.
You are reacting to the movie as if it is real.
This primitive part of your brain really can't tell the difference.
Your reactions to the scary movie in terms of physical sensations, are down to the primitive part of your brain.
If you avoid scary movies in the future or think about the movie later, in the cold light of day, and still feel some fear, this is to do with other parts of your brain taking over.
Important Points to note
Your reptilian brain reacts to dangers, that are not really there.  Your imagined dangers, your worries.
Your reptilian brain reacts without thinking, but then doesn't do much else. On it's own, its okay.
But when this interacts with your mammalian brain, this 2nd part of the brain can start to attach emotions. It remembers your fear.
The following is a copy of a webinar, even though the webinar was on panic attacks, and I would recommend watching it to answer some questions about anxiety.
The course I refer to in the video can be found here
Your mammalian brain
Here, you can find your emotional responses.
Like the reptilian brain, these emotional responses occur without any effort on your part, outside of your control.
They occur automatically.
This can help to explain why you feel anxious for no reason, giving for example a presentation, driving your car, or just out with friends. It has a lot to do with how your brain attaches emotion to certain memories

Your mammalian brain is better know as The Limbic system or your feeling brain
This was the second brain to evolve, and this one has emotions (unlike the Reptilian Brain.)

If you want to recover from anxiety, you need to know about your mammalian brain.
Your mammalian brain includes the amygdala, which is fundamental to understanding and treating anxiety.
The amygdala is left out of many treatment models.  

If you have tried things in the past to help with anxiety and think that 'it failed,' take heart, you maybe didn't have the right tools.
You will have read previously (or if not, go back and read it now ) that your reptilian brain protects you from the basis of it's survival instinct.
Your mammalian brain can do quite a bit more, in that it has emotions.  Not only that, it can attach feelings to what has happened.
For example, say you had a bad time with your boss and had difficulty getting through a presentation at work.
Your mammalian brain can attach the feeling (maybe embarrassment, stress, anger or panic ) to the event; your boss and the presentation.
It can do more than that, it can form emotional memories.  Now when you recall your boss or the presentation and are telling people about your bad experience, you can feel it too.
If that occurs again and again, your brain is very quick to learn, and the next time you give a presentation in front of your boss, images and feelings, drawn from your emotional memory, are there for you.  You panic!
All of this happens outside of your awareness.  It occurs unconsciously, automatically.Think of it this way, your digestive system is doing something right now, out of your awareness with no conscious effort on your part.  You know it is working, as you can digest food and visit the bathroom.
Your emotional memory, amygdala and mammalian brain is sort of like that, it can do things, without you being aware of it.  It can trigger fear.
You will know that your reptilian brain produces the fight or flight response.  'Will it kill me, or do I kill it?'
This is such a primitive part of your brain, but gets activated now that your brain has matched 'boss' 'presentation' and 'fear' together, but it is really not helpful to have such a strong reaction each time you have to do a presentation in front of your boss.
Neuroscience points the way, letting you know that you can 'unmatch' this, or learn a different way for your brain to behave.If this is currently happening to you, it is just your brain.
Your mammalian brain is non verbal, it speaks to you by releasing chemicals.In order to fully recover from anxiety, you need to know what your brain does with this.  How it learns, and that is more to do with your rational, intelligent brain.
Your thinking brain
This is what sets humans apart; intelligence.
Unfortunately, it is also responsible for a large amount of unnecessary suffering, depending on how you use your brain.
If you think a lot, plan for the worst case scenario. Or you might get stuck in certain thought patterns. Maybe you keep going over situations that have occurred in the past, or that might occur in the future, you need to look here.
If you have tried to get over anxiety or panic before and didn't succeed, it might have been that you just tackled one of the above areas.You need to Retrain Your Brain to encourage a different style of learning, and to decrease the things that are keeping you anxious.
If you haven't already done so
take my Anxiety Test

Your thinking brain

 This is the brain that most of you will associate as being your own mind or your brain.  
Your thinking brain is conscious.That said, you would think that it is under your control, but for many of you, it can feel that it has a mind of its own.
I am going back to the example I used when I was telling you about your mammalian brain – where you got anxious during a presentation with your boss.  (read it here, if you haven't already done so.)
If you immediately forgot about the presentation, everything is well and good in your world.  But this is not the normal response for your thinking brain.
Your thinking brain is intelligent, much more so than your reptilian (which is instinctual, gets you ready to fight your boss), and your mammalian (which stores your bad feelings with the memory of your boss and the presentation.)
Your thinking brain searches for meaning.  It will desperately try to make sense of what happened at the presentation and fuel your thought processes to look for answers.
Was I nervous before I went in?  What happened?  It will also allow you to tell your friends about it, and/or and go over and over it again in your mind.
Your 3 brains in action
Your thinking brain, rather than being in control, can feel like it is at the mercy of your reptilian and mammalian brain, as it cannot rationalise what has happened.
Reptilian Brain:  gave you your fight or flight response
Mammalian Brain:  allowed you to attach the fear and anxiety to the memory
Thinking Brain: now worries about it happening again, and you actually start to create, not only a learning curve, but anticipatory anxiety.
You are not aware of it, but you are forming a habit in your brain as your brain assembles all of this information together.
You are, in fact, forming a neural pathway (a network) in your brain connecting all of these things together.  Unfortunately, it is an anxiety based learning that is forming in your brain.
In order to stop this from happening, you have to Retrain Your Brain.